Beef Fat Bomb Supplemental Recipe
There are times when increasing dietary fat is needed to provide an increase in calories to sustain high activity. This recipe provides pet parents with the option to create a single protein, high calorie fat bomb to provide to dogs as a supplemental food.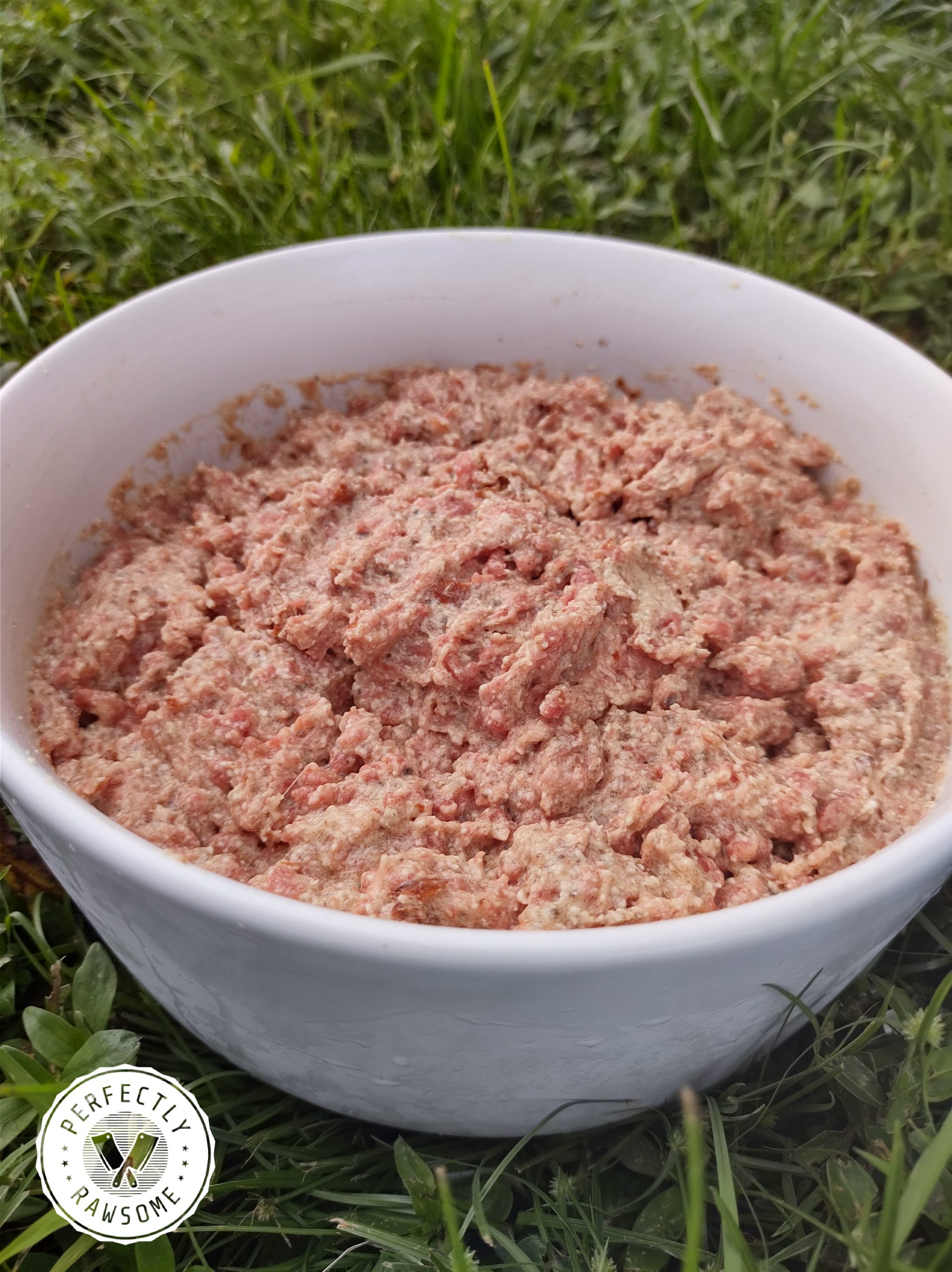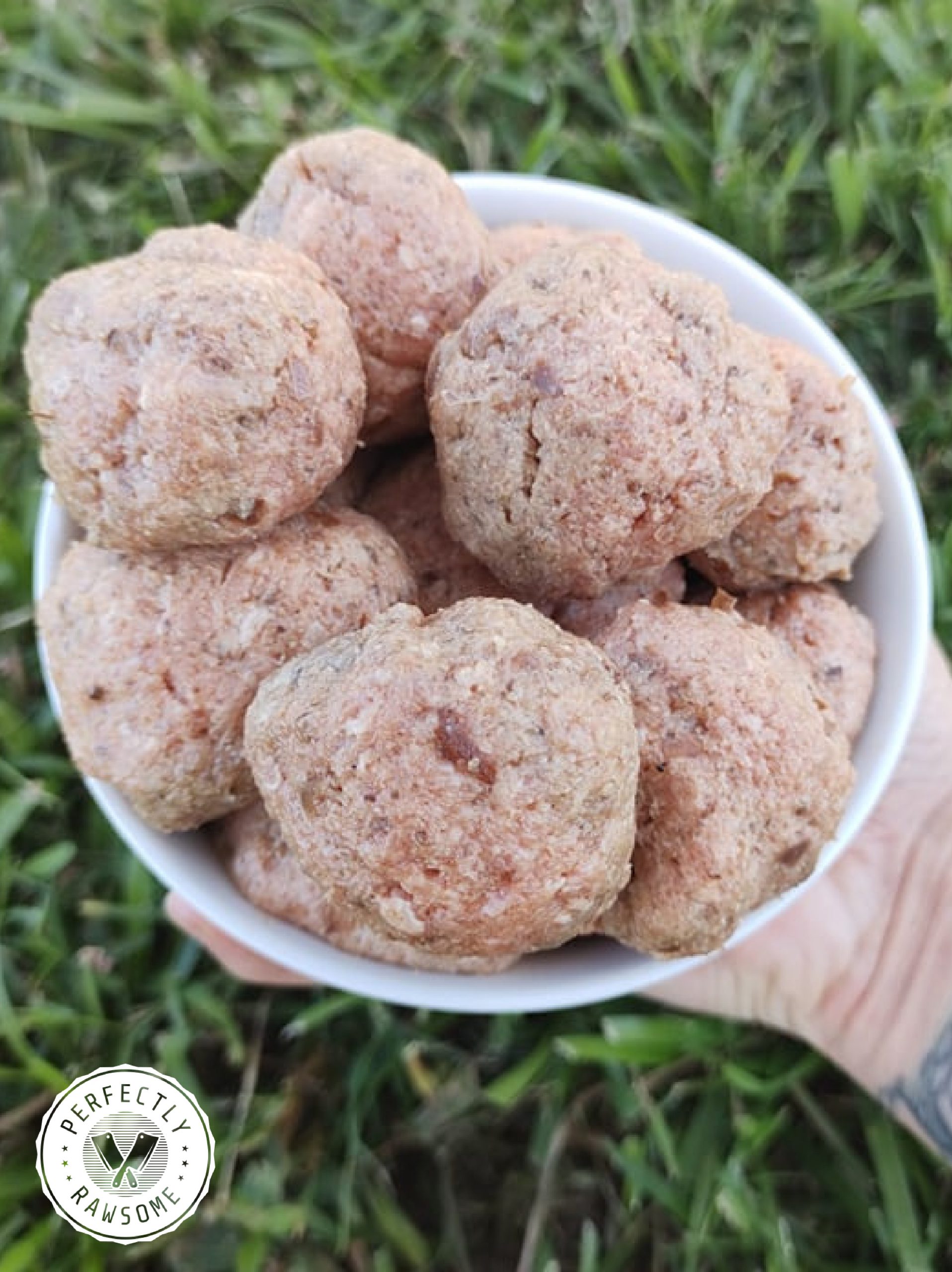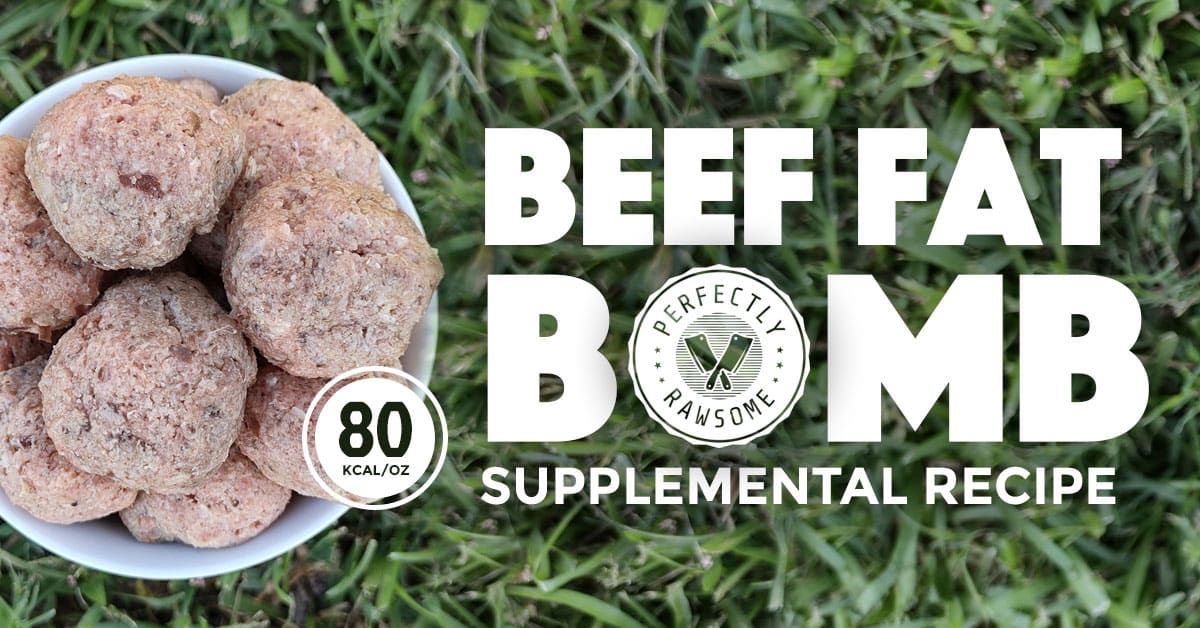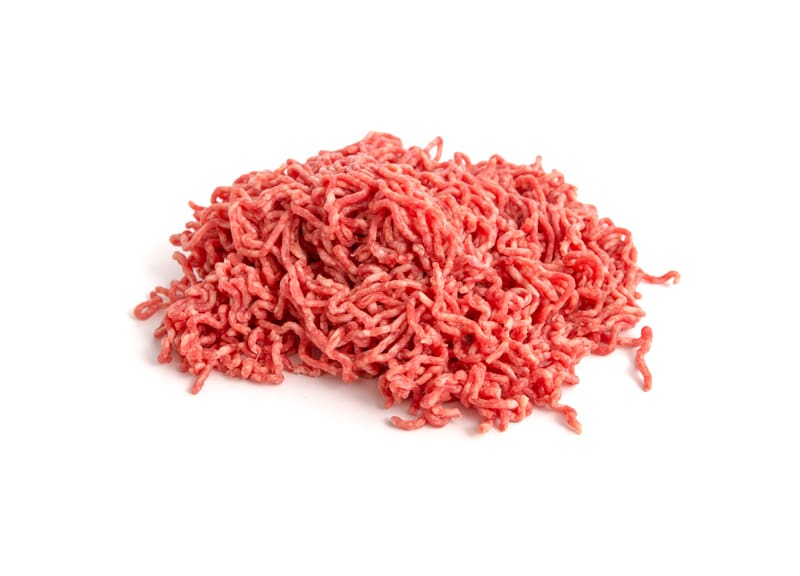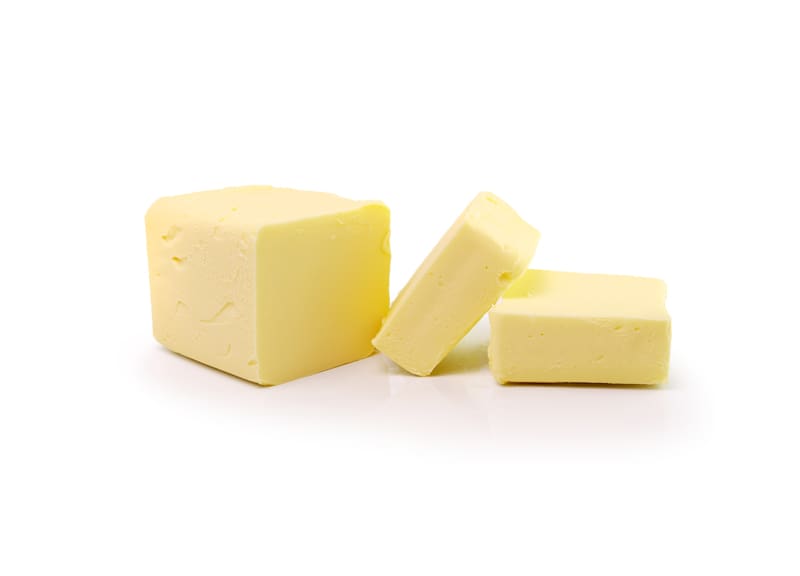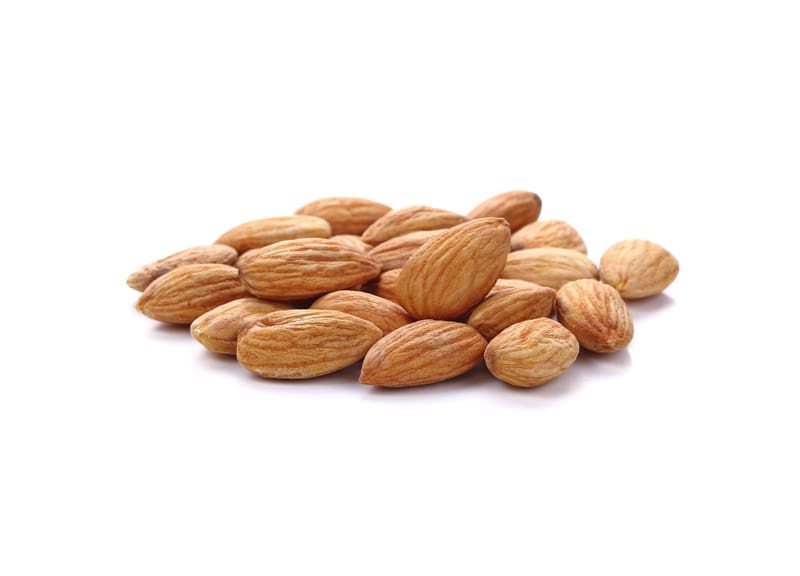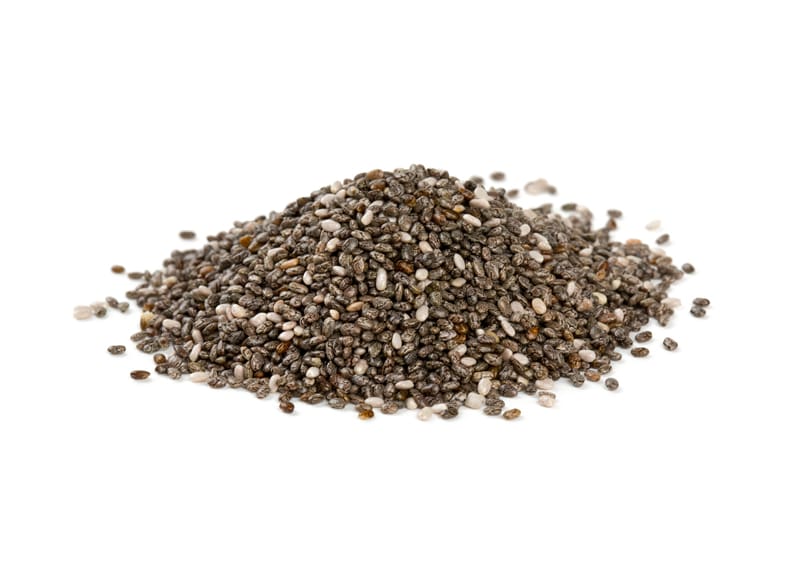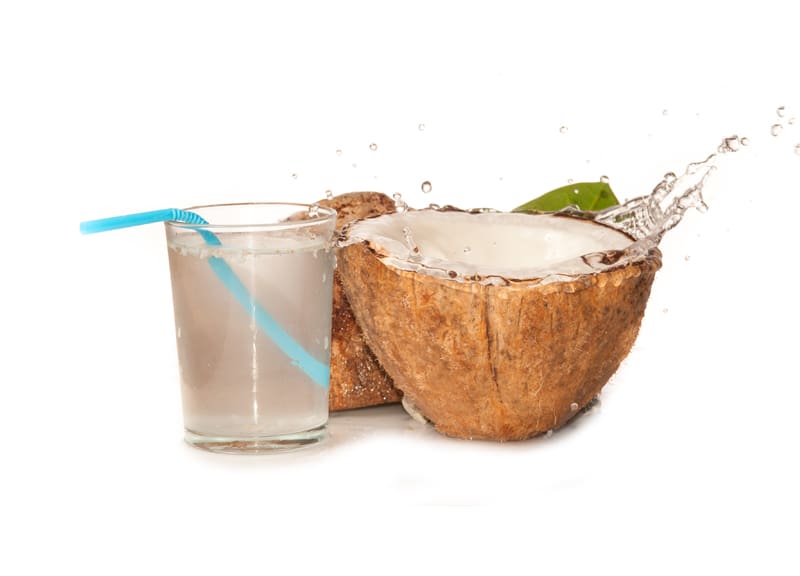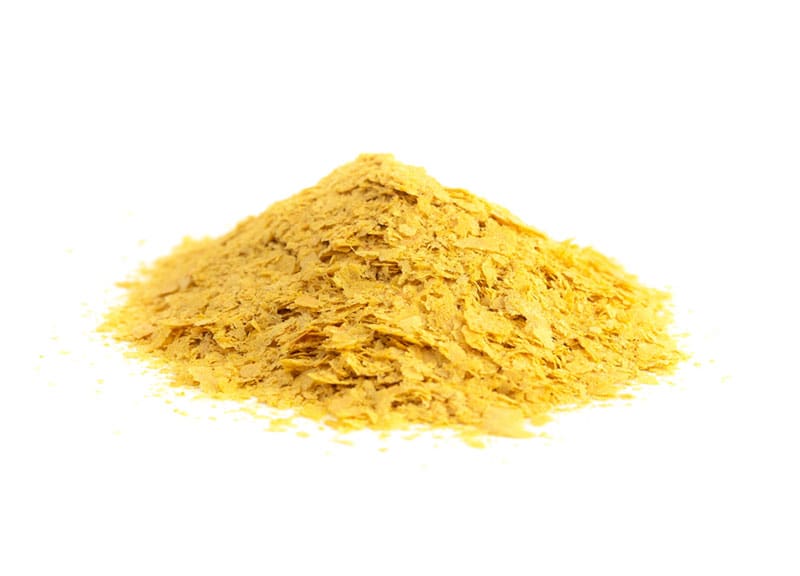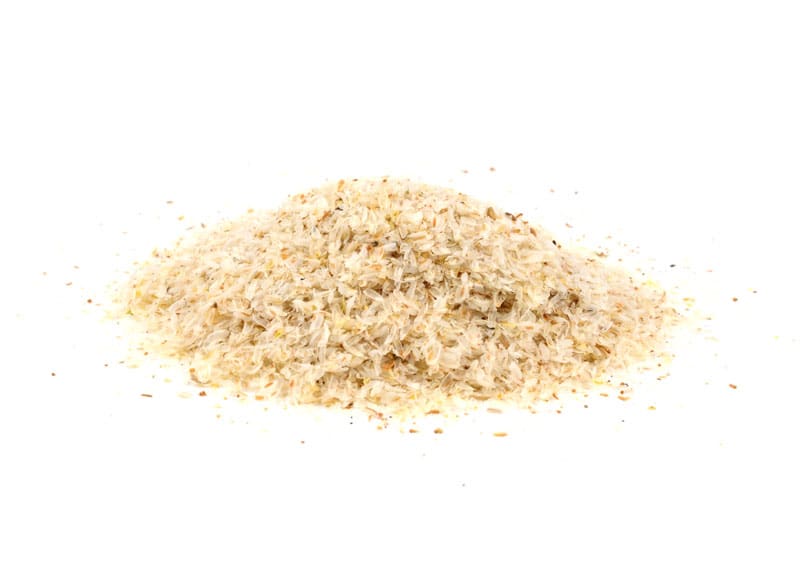 Beef Fat Bombs
Fat is the ideal fuel source for canines and it is beneficial for dogs who need to sustain activity for long periods of time and for underweight dogs who need an easy calorie boost.
Shopping List
Meat
7.9oz (224.5g) Beef, ground, 70% lean meat / 30% fat, raw
Supplemental Whole Foods
0.7oz (19g) Butter, without salt
0.5oz (15g) Almonds
1/3cup (91g) Coconut Water, liquid from coconuts
0.1oz (2g) Nutritional Yeast
0.1oz (1.5g) Seeds, chia seeds, dried
0.1oz (0.75g) Psyllium Husk Powder
Recipe Instructions
SOAK ALMONDS
1
Place raw almonds in a jar or bowl and cover with filtered water + 1/4 tsp of salt. Allow the almonds to soak for 24 hours.
PLACE BUTTER ON COUNTER
2
Butter will need to be at room temperature to easily mix with the other ingredients. Place the butter on the kitchen counter to allow the butter to become room temperature.
PREPARE ALMONDS
3
Remove almonds from the salted water and thoroughly rinse with water. Add the almonds into a food processor with the coconut water and blend thoroughly.
GRIND CHIA SEEDS
4
Add the chia seeds into a spice/coffee grinder or use a mortar and pestle to grind the chia seeds into a powder.
MIX DRY INGREDIENTS, NUTS, & SEEDS TOGETHER
5
Once the almonds are blended in the coconut water, mix in the ground chia seeds, nutritional yeast, and psyllium husk together.
COMBINE ALL INGREDIENTS
6
In a large mixing bowl combine the ground beef, butter, and liquid nut/seed blend and combine together evenly. It is recommended to wear gloves when mixing by hand to reduce mess. Additionally, a potato masher is useful to combine the ingredients together.
CHILL & ROLL PORTIONS
7
Place the beef fat bomb mixture into the refrigerator for 2-4 hours to chill. Once the mixture is chilled, roll into 1oz serving sizes by hand. Additionally, freezing into ice cube trays or silicone molds is acceptable as well.
FEEDING GUIDELINES
It is recommended to introduce high fat foods in small amounts if a dog is not accustom to eating high fat foods. Below are the recommended feeding guidelines. These recommendations are not rules and should be adjusted based each dog's individual needs.
| Dog Size | Feeding Guide |
| --- | --- |
| Small Breeds | 0.5oz (14g) |
| Medium Breeds | 1oz (28g) |
| Large Breeds | 2oz (56g) |
| Giant Breeds | 3oz (85g) |
MACRONUTRIENTS, AS FED
1000kcal / 12.4oz (353g)
This is a large batch recipe (1lbs/439g). Divide each ingredient in half to reduce the recipe by 50% if a smaller batch is desired.
Supplemental Feeding Only
This recipe is not complete and balanced with all essential nutrients required for optimal health. It is a supplemental recipe intended to increase dietary fats in home prepared raw diets.

Only feed raw. This recipe should not be cooked in any way because of the high fat content. Cooked fat should not be fed as it is a risk factor for triggering pancreatitis.