FREE SUPPLEMENTAL RECIPES
Supplemental feeding recipes are created to add into existing raw diets and should not be fed as a stand alone meal. These recipes do not provide all essential nutrients and cannot serve as a stand alone diet; but can be used to complement a balanced diet or used to balance a raw diet.
Beef Fat Bombs
20211028050020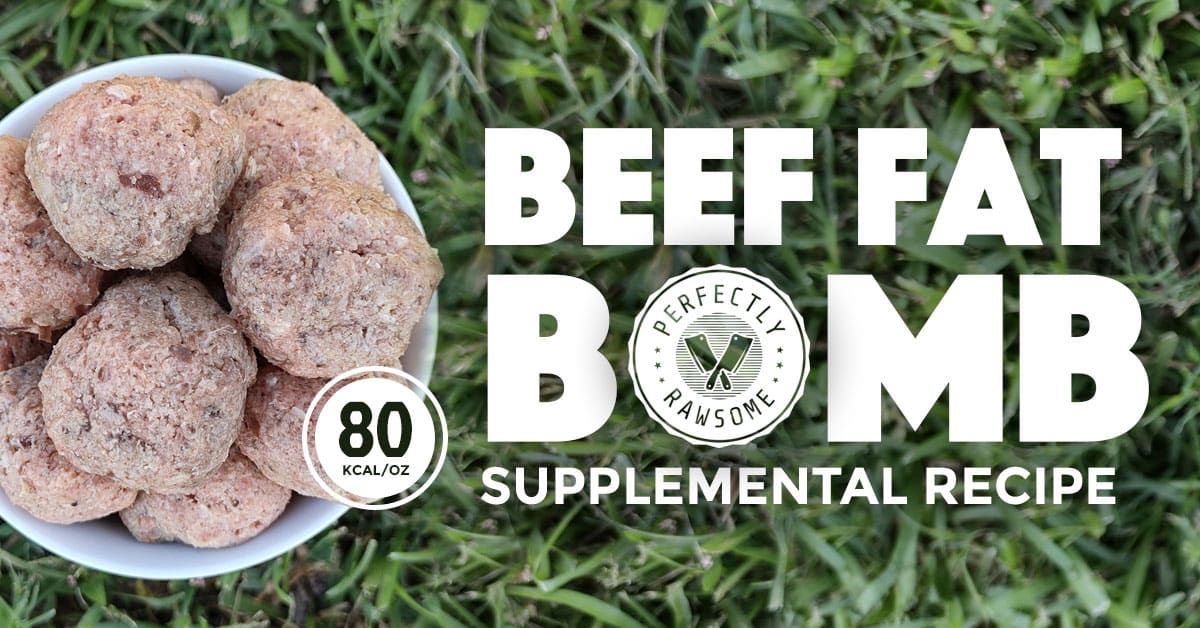 Beef Fat Bomb Supplemental RecipeThere are times when increasing dietary fat is needed to provide an increase in calories to sustain high activity. Th...