Invest in your knowledge & your pet's health!
Monthly VIP Membership Subscription
Take the next step and expand your knowledge on home prepared diets for dogs and cats by signing up to Perfectly Rawsome's VIP Membership Program. This program is focused on providing pet parents monthly access to detailed articles on specific topics within nutrition and home prepared diets.

All members receive access to exclusive articles written by our certified canine nutritionists to provide advanced nutrition content for dogs and cats. These articles are not available to the public and are only available to pet parents with a Perfectly Rawsome VIP Membership pass.

Recipes are published to support the exclusive articles published in the membership program. All recipe options will be provided in cooked and raw versions to give members the most value out of their membership access. All recipes are formulated to 1000kcal, includes a nutritional report, and a 30 day shopping list.

Members are provided the option to purchase each membership recipe spreadsheet to recalculate the recipe to their pet's individual calorie needs. Additionally, spreadsheet purchases also provide pet parents the ability to accurately track costs based on their region's pricing.
JOIN THE VIP MEMBERSHIP CLUB TODAY!
Private Facebook Group Access
VIP Members who sign up for the monthly All Access Pass receives access to a private Facebook Group ran by the Perfectly Rawsome staff! The private group provides added value to the monthly subscription by including the following benefits.
Expert Advice from Certified Canine Nutritionists
Avoid the clutter of public raw feeding groups and receive direct feedback from Ronny LeJeune and Michelle Lowe on home prepared diets.
Article Q&As
Perfectly Rawsome's lead Certified Canine Nutritionist hosts an hour long live question and answer video discussion on each monthly article.

Ronny LeJeune
CertCN, CPDT-KA, CCFT
Lead Certified Canine Nutritionist
Ronny is the creator of Perfectly Rawsome and is the lead Certified Canine Nutritionist (CertCN). She is certified through the Companion Animal Sciences Institute.

Certified Canine Nutritionist
Michelle is a Certified Canine Nutritionist (CertCN) through the Companion Animal Sciences Institute. She has been on the Perfectly Rawsome team for over 2 years.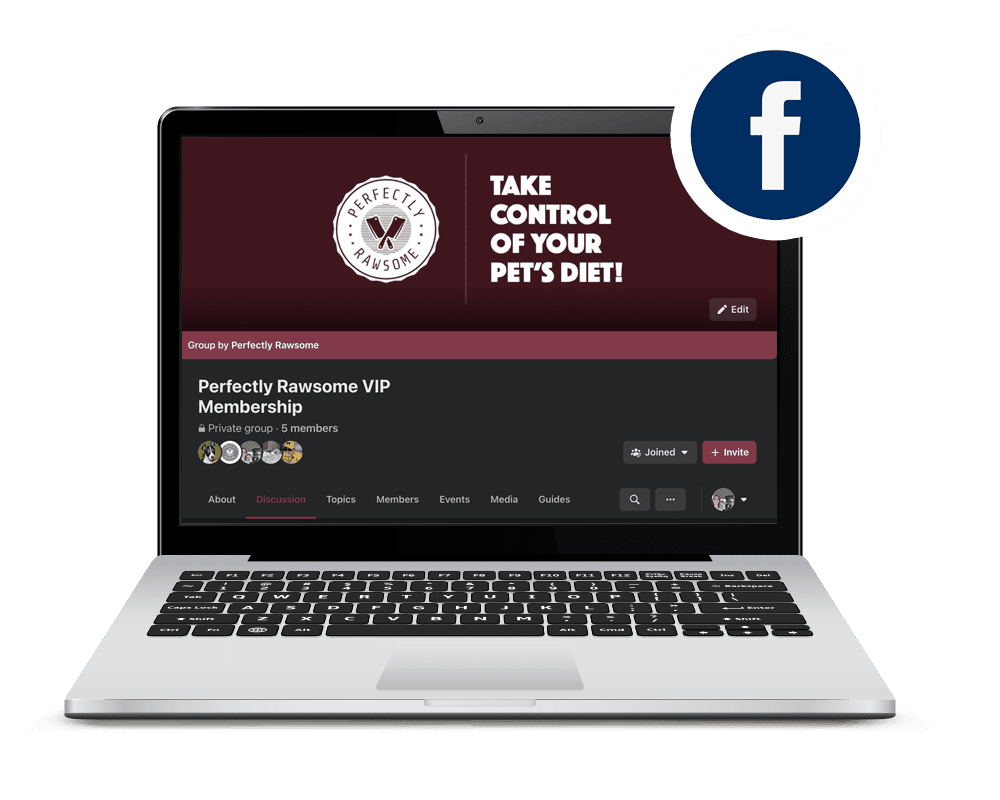 Each month one exclusive article is posted to the Perfectly Rawsome VIP content section for subscription members. The exclusive articles are intended to provide guidance on the following topics.
Beginner Guides Are Complete
6 Available Articles
10 Available Recipes
Learn how to provide a balanced home cooked diet for dogs and cats.
Learn how to feed and fuel a canine athlete for optimal performance and health. Learn how to provide a home prepared diet for common medical conditions. Learn about pet wellness for a happier and healthier companion.
More Topics To Be Determined...
Perfectly Rawsome currently has more than two years of content planned for the VIP Membership program.
Request Exclusive Content Topics
VIP Members who sign up for the All Access Pass are able to request nutrition topic articles to be written as exclusive content.
DON'T MISS OUT – SUBSCRIBE TODAY!