Perfectly Rawsome
1 hr Phone Consultation, 1 Apron, 1 Full Set of Raw Feeding Flashcards, 1 Pet Tag, 1 Sticker
Darwin's Pet Food
20lbs of Raw Pet Food
Raw Feeding Miami
$50 Gift Card
Dr. Harvey's
1 Bag of Raw Vibrance & 1 Bottle of Health & Shine Fish Oil
Wildly Blended
1 Pup-Kin Spice Latte Supplement
ParaPup Leashes
1 Custom Slip Leash
Perfectly Rawsome
1 hr Phone Consultation, 1 Apron, 1 Full Set of Raw Feeding Flashcards, 1 Pet Tag, 1 Sticker
Darwin's Pet Food
20lbs of Raw Pet Food
Gefion Pet
Pork, Beef, & Lamb FDR Organ+Liver Treats
Crude Carnivore
1 Chicken, 1 Turkey, 1 Pork, & 1 Beef Bottle of Bone Broth
Wildly Blended
1 Bug-Off Supplement
ParaPup Leashes
1 Custom Slip Leash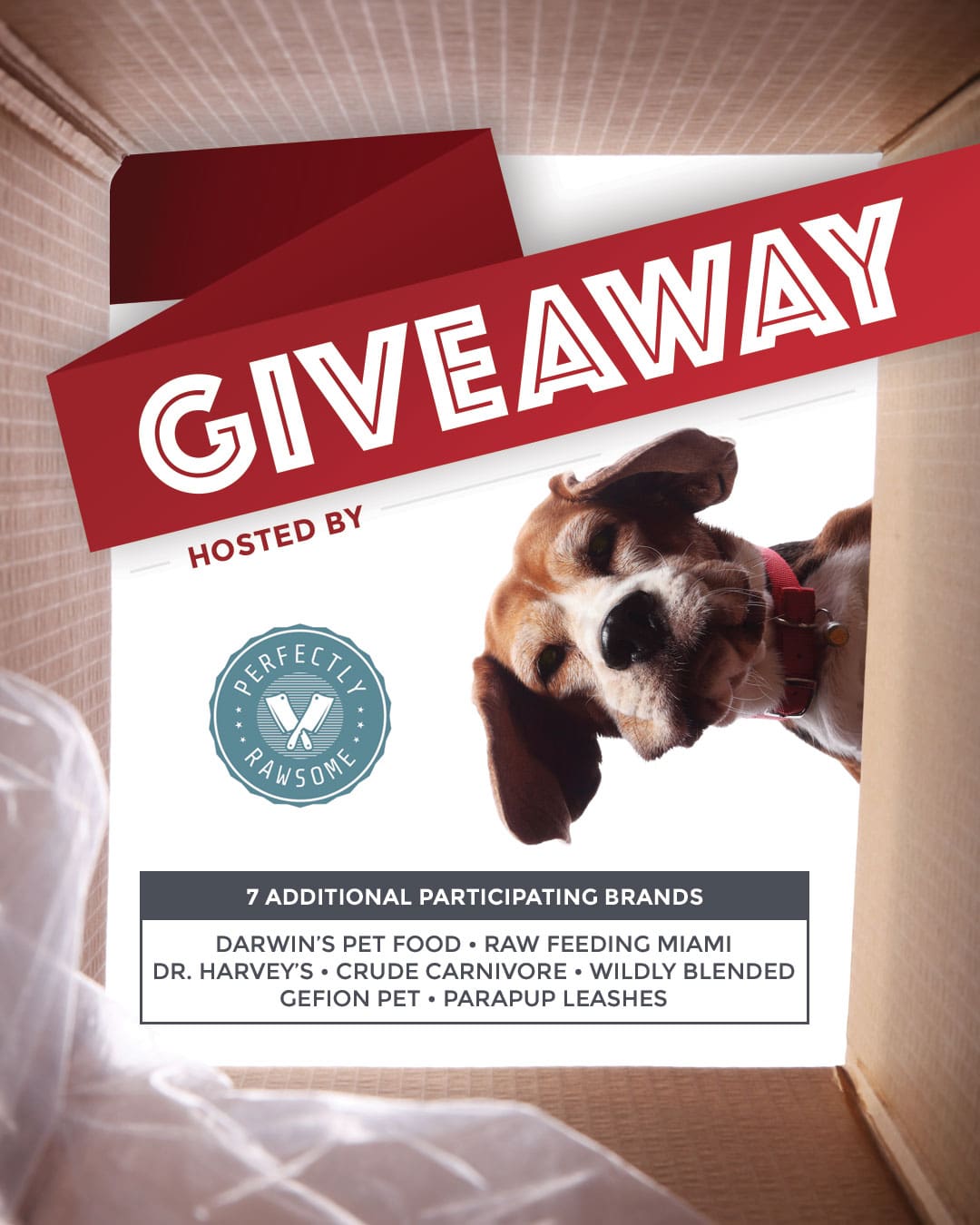 Follow All 8 Brands on Social Media
Perfectly Rawsome
Darwin's Pet Food
Raw Feeding Miami
Dr. Harvey's
Crude Carnivore
Wildly Blended
Gefion Pet
ParaPup Leashes
Tag Friends in the Giveaway Post
Tag your friends the comments of the giveaway post!
Submit Your Email Address
Provide your email address in the form below.
Duration: September 22, 2021 - October 6, 2021
There are two weeks to enter into the giveaway!
Winners Selected: October 6, 2021 7 PM Central Time
The winners will be announced in Perfectly Rawsome's Instagram & Facebook Stories.
Continental US Citizens Only
Shipping of prizes is only available to pet parents living in the continental US.