The protein and fats within a processed diet are different from those found within fresh food. Processed dog food is high in carbohydrates, low in moisture, has extruded proteins, and low-quality fats. In contrast, raw diets are high in moisture, low in carbohydrates, has fresh protein, and moderate levels of fat. A sudden and dramatic change in food can lead to digestive upset for dogs who are sensitive to change. Therefore, a gradual introduction to fresh food is encouraged before beginning step one of the raw feeding transition.
Remove 20% of the dog's current processed food from the bowl.
Add in 20% fresh foods to the dog's processed dog food.
Increase the amount of fresh foods to begin the raw feeding transition.
Jumping straight into raw feeding is not always feasible for dogs with sensitive digestive systems and who are susceptible to digestive upset with sudden diet changes. The switch from processed food to a fresh food diet does not need to happen overnight and the transition can be gradual. Start with these small changes to make a positive impact on food quality and provide the dog with the benefits of fresh food!
The first step to feeding a complete and balanced fresh food diet to a dog who is sensitive to dietary change is to introduce fresh food to the processed diet. Feeding fresh food can make a tremendous impact on a dog's health. It is as simple as replacing some of the processed diet with fresh food!
Reduce Processed Food
Remove 20% of the processed food from the bowl
Add Fresh Food
Add 20% fresh food to the dog's bowl
Get Social & Share!
Take a photo and share it on social media with #20for20challenge and tag My Konavore
Challenge Friends!
Tag 3 friends to join the challenge
Increase Fresh Food & Reduce Processed Food
Proceed beyond the 20 for 20 challenge to transition to a complete and balanced raw diet by further reducing processed food and increasing fresh food.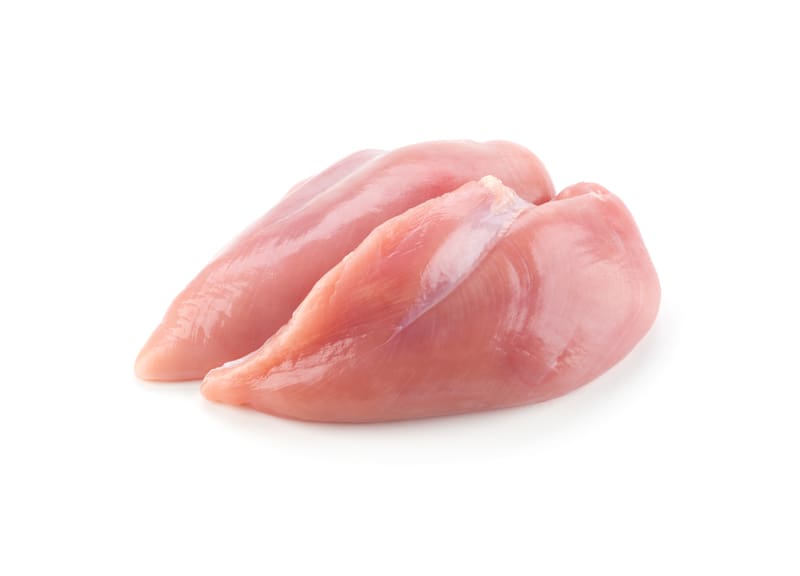 Add 25% Raw Meat to Daily Meals
Remove 25% of the current diet and replace the 25% with fresh food. It is recommended to start with muscle meat, such as a lean white meat protein, like chicken or turkey, which will be a stepping stone into step one of the raw feeding transition.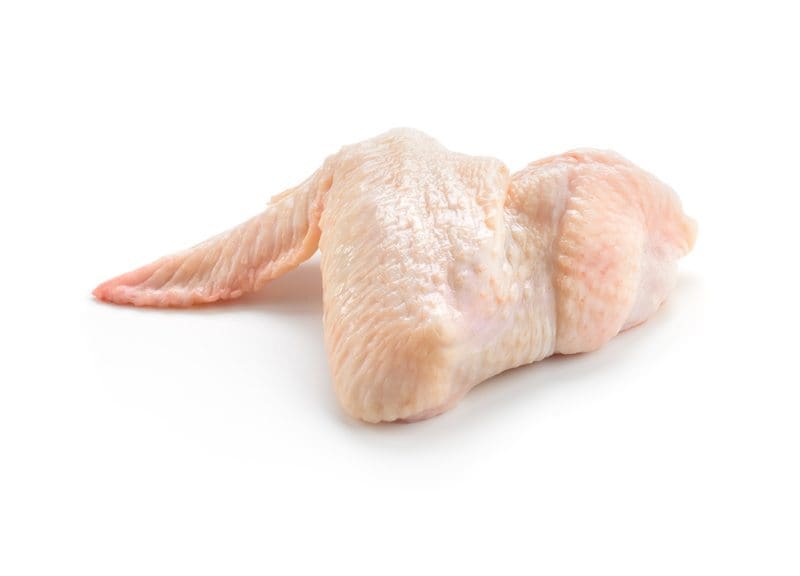 Introduce Raw Meaty Bones
It is time to introduce raw meaty bones (RMB) to the dog once stools have maintained firm for three or more days with the introduction of 25% raw muscle meat. Feed raw meaty bones two to three times a week.
Remove an additional 25% of the processed diet to account for the addition of a raw meaty bone, leaving meals composed of 50% processed food and 50% fresh food.
Select a raw meaty bone ideal for the dog's size. Raw meaty bones from chicken, rabbit, turkey, or duck are ideal options which will be a stepping stone into step one of the raw feeding transition.
Mixed Diets & Long-Term Feeding
Mixing fresh food with processed food is safe and can be fed long-term if the fresh food addition is balanced or does not exceed 20% of daily intake. The portion of fresh food must be balanced to nutritional standards if more than 20% of fresh food is added to a processed diet and fed long-term.
Proceed to step one of the raw feeding transition once the dog has maintained firm stool for a minimum of three days after the introduction of raw meaty bones.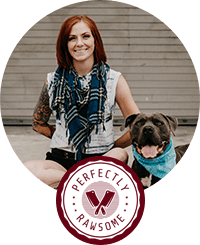 "BRIGHTEN UP PROCESSED DOG FOOD WITH FRESH FOODS."
Ronny LeJeune, CertCN, CPDT-KA, CCC
Closing Comments
Dogs with sensitive stomachs should slowly switch from processed food to fresh food. Begin with My Konavore's #20for20challenge and move onto incorporating raw muscle meat and raw meaty bones to the processed diet. As the dog's stool remains firm for three days, move onto step one of the raw feeding transition!