Thiamin is an essential B vitamins and is classified as a water-soluble vitamin. Excess water-soluble vitamins are not stored in body tissues. Instead they are filtered by the liver and kidneys and passed in the urine. Water-soluble vitamins are found in animal foods and recommended allowances (RA) must be met daily.
Recommended Allowance (RA) of Thiamin per 1000kcal:
Adult Dog
0.56mg Recommended Allowance
Puppy
0.34mg Recommended Allowance
Thiamin is rarely low in raw diets for puppies unless the diet is high fat. However, adult dogs have higher needs for Thiamin than puppies. Therefore, thiamin may be low in adult dog diets if certain ingredients are not fed. B vitamin supplementation is easily avoided when ingredients such as pork, lamb or lean duck are fed. However, nutritional yeast is another food high in Thiamin when these meats are not included.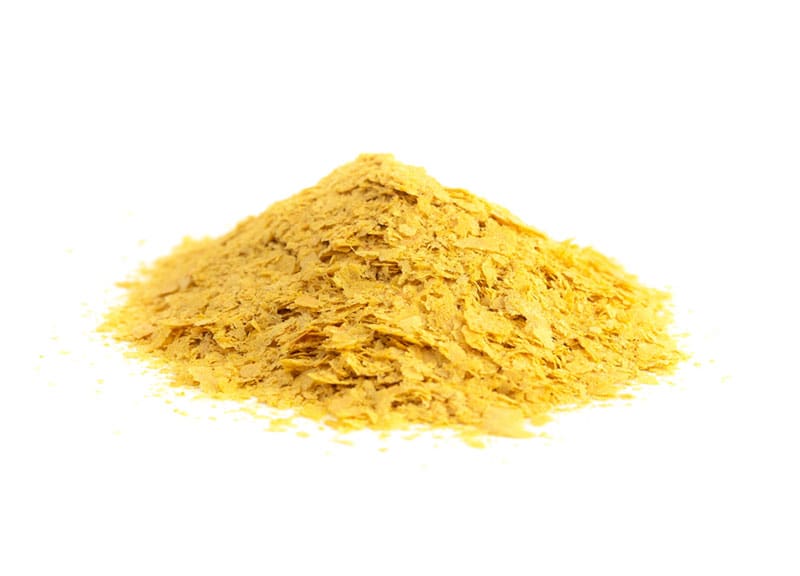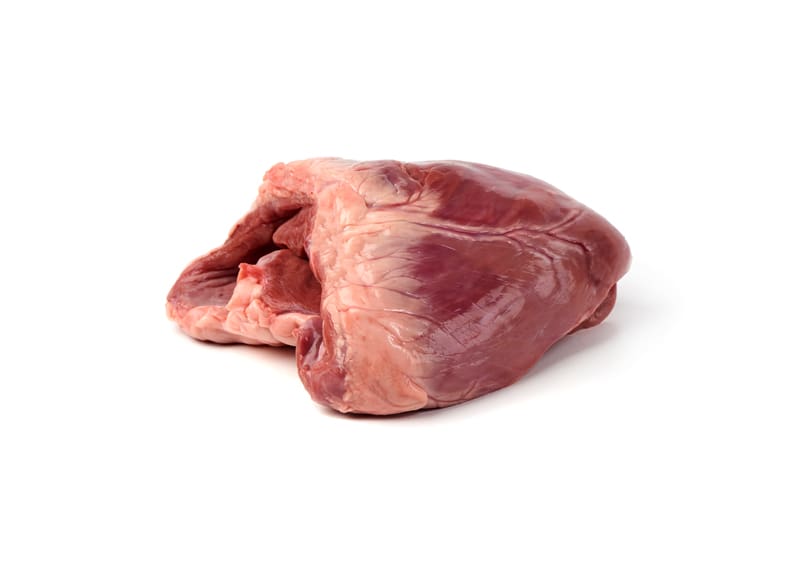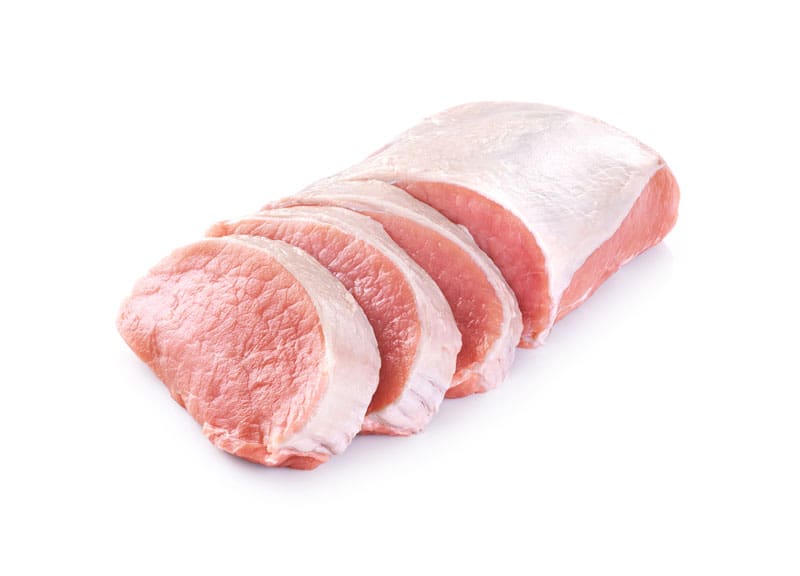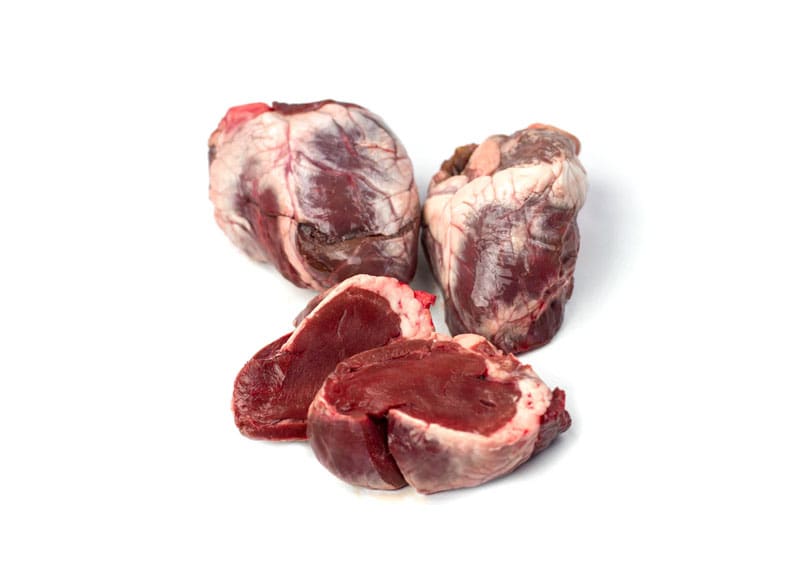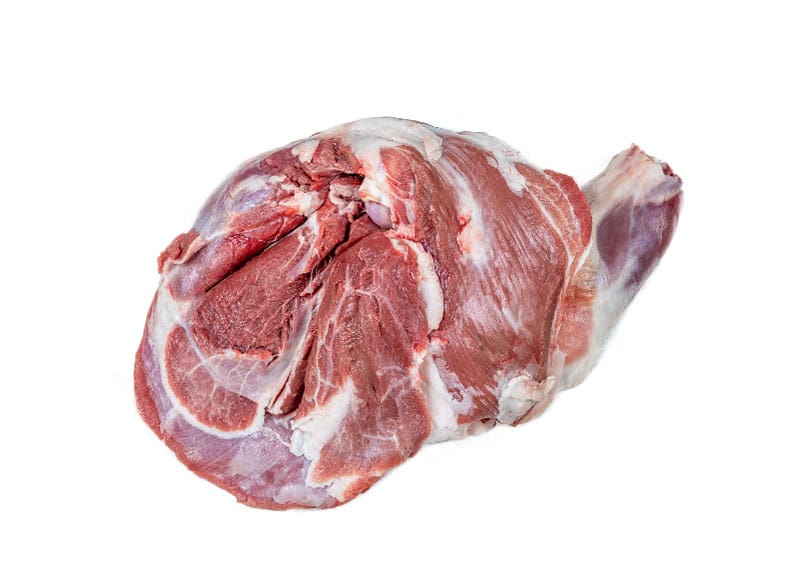 Zinc encompasses the three following functions: catalytic, structural, and regulatory. Zinc is a cofactor in enzymes and is therefore involved in carbohydrate and protein metabolism, cell replication, and wound healing. Excessive levels of zinc can impact the absorption of other dietary minerals. For this reason caution is encouraged when giving zinc supplements. Consult a veterinarian or nutritionist when in doubt. 
Recommended Allowance (RA) of zinc per 1000kcal:
Adult Dog
15mg Recommended Allowance
Puppy
25mg Recommended Allowance
Zinc is found in higher concentrations within animal sources rather than plants. A raw diet of red meats such as beef or lamb will likely provide adequate amounts of zinc for an adult dog. However, an additional zinc source is often required in mixed protein raw diets and diets for puppies. The primary animal-based whole food which provides a high concentration of zinc is canned or cooked oysters. Below are zinc values of some whole foods per 1oz (28g):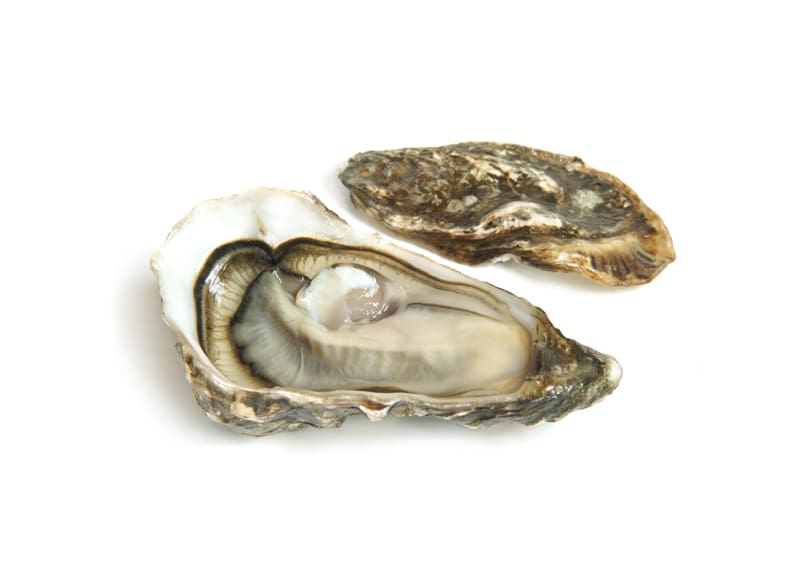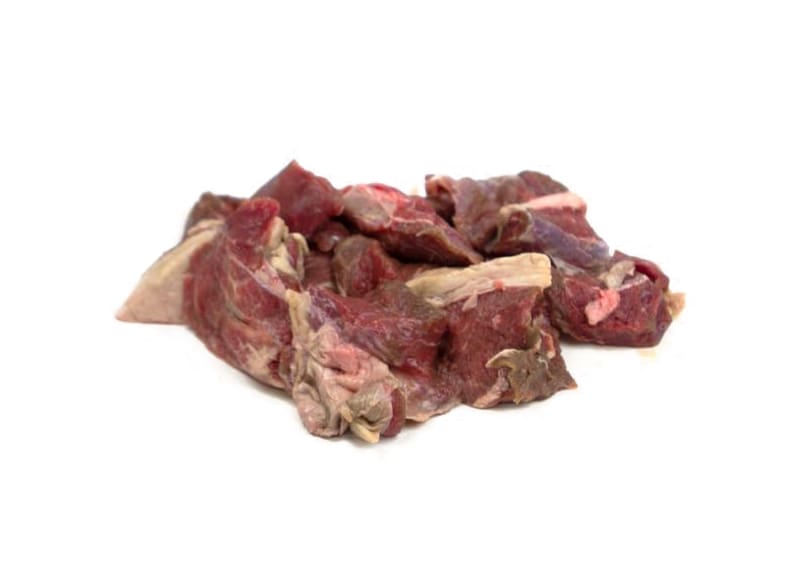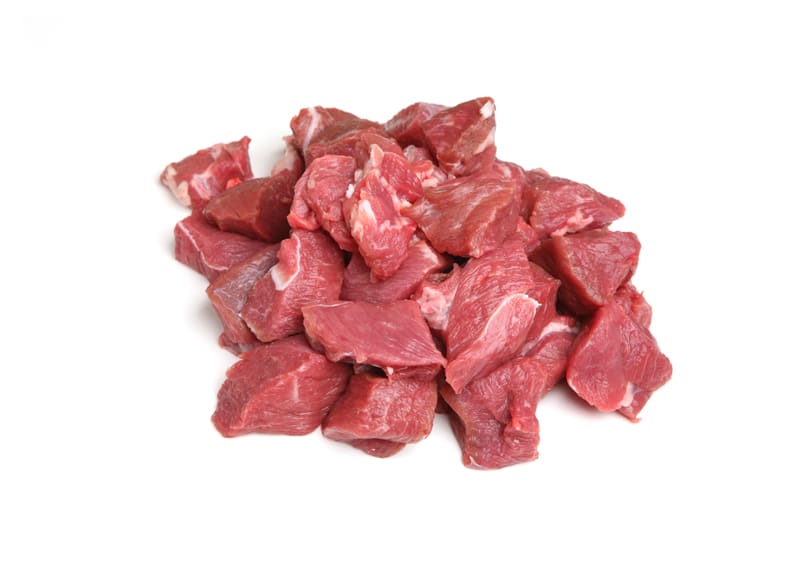 A raw diet for adult dogs typically consists of 5% raw liver and 5% other organs and puppies will be even higher. Organs are considered nature's multivitamin because they are packed with many essential nutrients. These nutrients include heavy doses of B vitamins (B1, B2, B6, folic acid, and B12), as well as traces of vitamin D. Various organ meats are also loaded with minerals like phosphorus, iron, copper, magnesium, and vitamin A. Pasture raised livestock and wild game contain even higher levels of these essential nutrients than their grain-fed counterparts.
Multi-Vitamin Cautions
Multivitamins will not address the common deficiencies in ratio-based raw diets and will contain nutrients already highly present in the diet. Over supplementing certain nutrients is not beneficial. It can cause digestive upset, diarrhea, or at worst hypervitaminosis. It is recommended to avoid multivitamins and instead provide whole foods for any essential nutrients that are missing. If whole foods for an individual nutrient cannot be fed due to sourcing, budget, or allergy/intolerance – then it is recommended to consult with a vet or nutritionist for the dosage of an individual nutrient supplement.
Many raw diets do suffer from nutritional deficiencies when strictly following PMR or BARF model ratios without the inclusion of specific whole foods in the right amounts. These whole foods are vital components to providing key essential nutrients to create a balanced diet:
Flax Seeds, Chia Seeds, Hemp Seeds
Alpha-linolenic Acid (ALA)
Fatty Fish: Salmon, Mackerel, Sardines, Herring
Eicosapentaenoic & Docosahexaenoic Acid (EPA+DHA)
Spleen, Lean Red Meat
Iron
Green Tripe, Blue/Black Mussels
Manganese
Fatty Fish: Salmon, Mackerel, Sardines, Herring, Eggs
Vitamin D
Raw Seeds & Nuts
Vitamin E – Supplementation Recommended*
Nutritional Yeast, Pork, Lamb and Duck
Thiamin
Oysters, Lean Red Meat
Zinc
Raw diets do not require extensive supplementation or multivitamins to provide all essential nutrients. Appropriately selected whole foods can easily create a nutritionally complete diet for an adult dog or puppy without resorting to synthetic supplementation. (This does not mean that targeted supplementation is not beneficial for specific needs and/or medical conditions.)